---
PUMA is a super impact panel mounted unit providing flexible modular power and data distribution. Ideal for partitions or screens where a limited number of outlets is required.
---
---
Price Breaks
| Quantity Purchased | Discount |
| --- | --- |
| 25 - 49 | 5% |
| 50 - 99 | 10% |
| 100 + | 15% |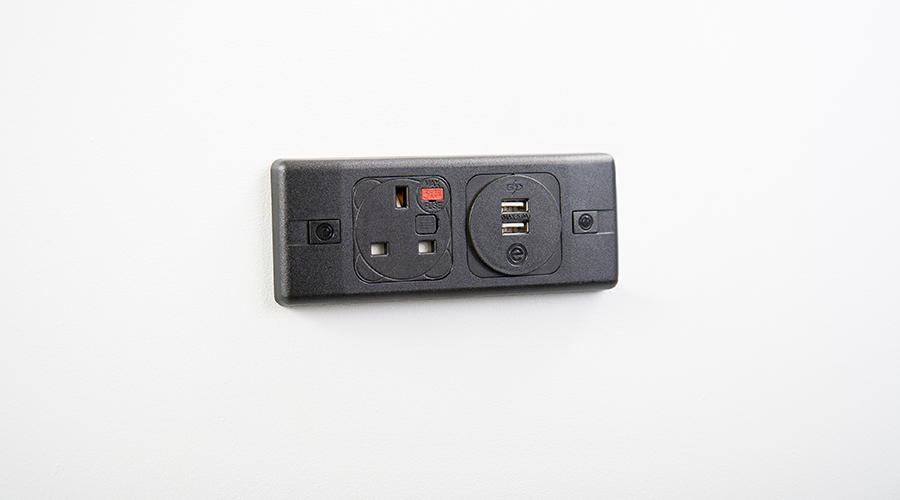 Recommend to a friend
Enter your friend's email address and a short message below and we'll send them an email about this product.
---
Please feel free to message us about this product at any time.
---
Description
PUMA is designed for panels, whether the panel is a desk screen, modesty panel or even the side of an arm chair. PUMA can easily be snapped or screwed into place and is your perfect solution for providing convenient but discrete power and data outlets.
Mains power sockets formats for all countries together with a wide range of data outlets. Special units with remote switches, thermal resettable fuses, power cleaners. Standard colour is grey or black frame and black sockets, other colours are available subject to minimum order quantities.
Available in 2 and 3 gang versions and in grey or black, the ultra-compact all polycarbonate PUMA with its side cable entry, easily clips or screws into cavities as little as 30mm deep.  PUMA is also suitable for special applications such as mounting behind metal panels and into other custom enclosures.
PUMA can be specified with a wide range of international power sockets (now approved for North America) plus our class leading OE TUF5 Twin USB Fastcharger.  UK sockets incorporate fuses as standard with colour coded fuse rating indicators, with unfused UK sockets also available where their use is more applicable.
Features
2 & 3 gang versions
Optional TUF5A
Wide range of international power sockets
BS5733, UL962A certified and CE marked

PUMA DataSheet
Installation / Fixings
PUMA is designed in panels, whether the panel is a desk screen modesty panel or even the side of an armchair, PUMA can easily be snapped or screwed into place.
With a panel of between 1.45 and 3mm PUMA can simply be snapped into place with it's unique clips. If the panel is thicker than 3mm PUMA can be fixed in place with screws.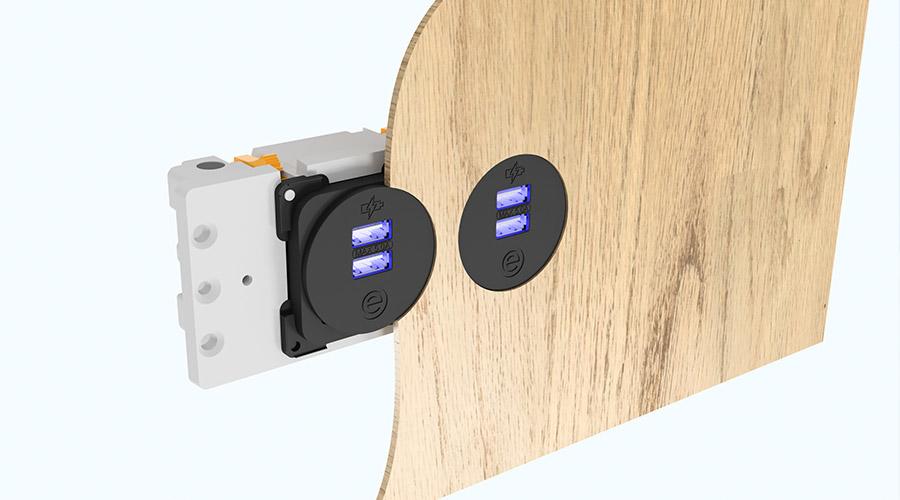 Cutout Dimensions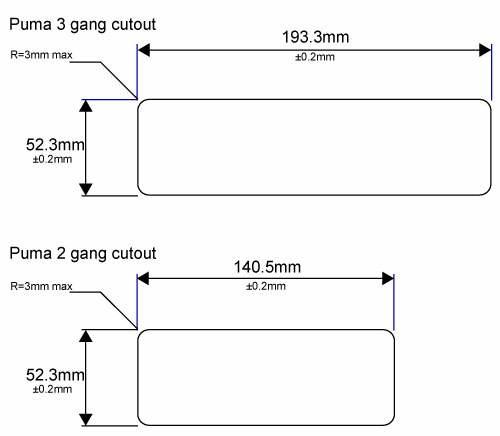 Fitting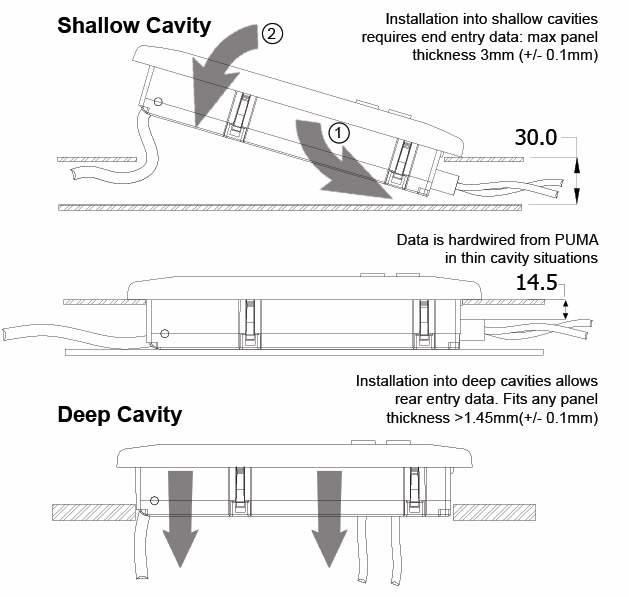 Availability / Ordering / Delivery / Returns
This product is 'made to order', so please note; it cannot be returned for exchange or refund.
Available for delivery throughout the UK, most of Europe, USA and Canada.
UK Standard delivery is 10 - 14 working days with this product via DPD.
UK Express delivery is 7 - 10 working days with this product via DPD.
European and International delivery is subject to different timescales depending on country and location in country.
Again, we must reiterate that this product cannot be exchanged or returned once ordered.
Rental
At the time of publishing, this product is currently not available for rental. Our rental division is constantly adding new products and stock to its rental inventory, so please do feel free to
chat with us
to check the latest situation.
Your payment information is processed securely. We do not store credit card details nor have access to your credit card information.