---
POWERBAR provides a BS6396 compliant UK fused socket power module at a competitive price point and with the build quality and reliability expected of an OE Electrics product.
---
---
Price Breaks
| Quantity Purchased | Discount |
| --- | --- |
| 25 - 49 | 5% |
| 50 - 99 | 10% |
| 100 + | 15% |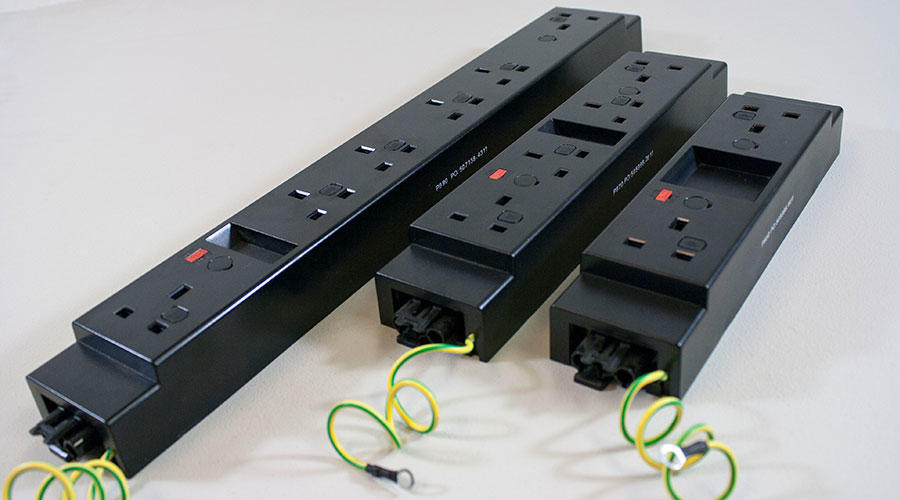 Recommend to a friend
Enter your friend's email address and a short message below and we'll send them an email about this product.
---
Please feel free to message us about this product at any time.
---
Description
The standard POWERBAR is available from stock in 2, 4 and 6 socket versions and the integrated GST18i3 connectors allow units to be clipped together or interlinked by cables with other power modules.
Features
Tough fire resistant mouldings
Optional screen mounting frame
2, 4 and 6 UK socket only versions
BS5733 certified & BS6396 compliant
Through body screw fixings and accessory clips plus the optional new satin silver finish panel mounting frame, enable POWERBAR to be fitted in a wide variety of ways to cable trays, screens and other furniture panels.

POWERBAR DataSheet
Installation / Fixings
There are no further details for installation or fixing of this product.
Availability / Ordering / Delivery / Returns
There are no further specific availability, ordering, delivery, or returns terms applicable to this product. Standard terms apply.
Rental
At the time of publishing, this product is currently not available for rental. Our rental division is constantly adding new products and stock to its rental inventory, so please do feel free to
chat with us
to check the latest situation.
Your payment information is processed securely. We do not store credit card details nor have access to your credit card information.