---
Work and fun can go together with OE Electrics' PLANET desktop power module. With its eye catching spherical design, lively colour combinations and optional LED ring, PLANET is perfect for your breakout areas, café's and meeting rooms.
---
---
Price Breaks
| Quantity Purchased | Discount |
| --- | --- |
| 25 - 49 | 5% |
| 50 - 99 | 10% |
| 100 + | 15% |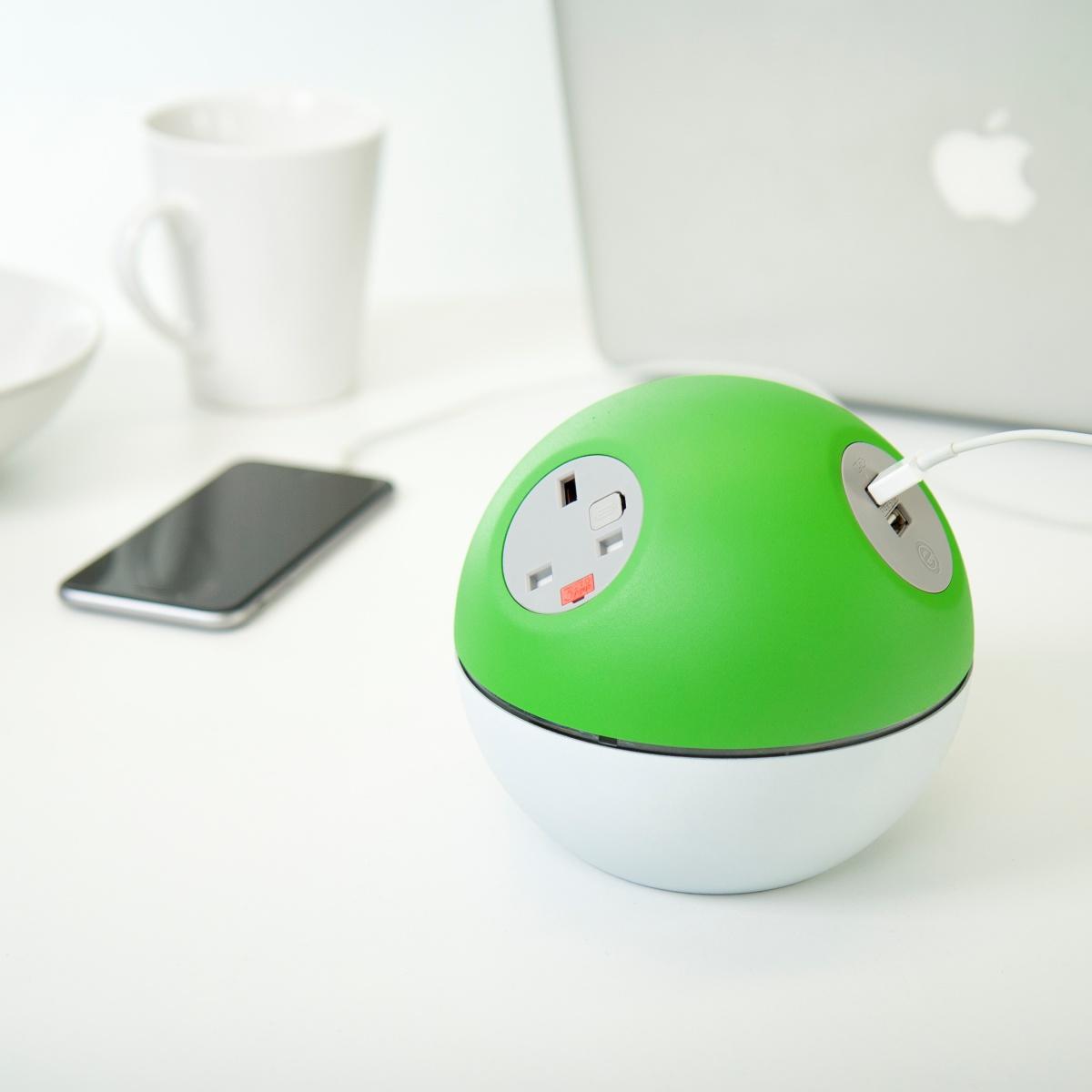 Recommend to a friend
Enter your friend's email address and a short message below and we'll send them an email about this product.
---
Please feel free to message us about this product at any time.
---
Description
Make a statement with the OE Electrics PLANET. Mix and match colours to make the perfect solution for your environment. PLANET is available with international connectivity. It's easy to install without the need for tools and is made to the highest standards, making it resilient against the knocks and scrapes of day to day life.
The three socket apertures in PLANET can be configured with your choice of AC Power and data/AV including the patent applied for TUF-R upgradeable USB charger.   Planet is supplied complete with integral fixing grommet and locking nut for secure and tool free installation in industry standard 80mm grommet apertures.
Features
Unique sphere design
TUF-R USB charger option
LED ring option
Secure desktop mounting

PLANET DataSheet
Installation / Fixings
PLANET is designed to fit into an ø80mm hole, in surfaces up to 30mm thick. If your surface does not have an ø80mm hole, a 79mm hole cutter can be used to create one.
1. Place PLANET into the cutout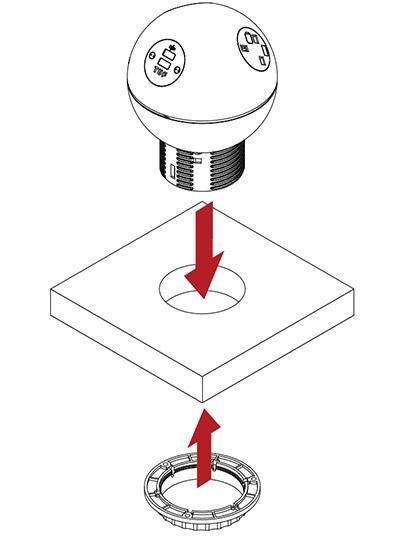 2. Tighten the locking ring until secure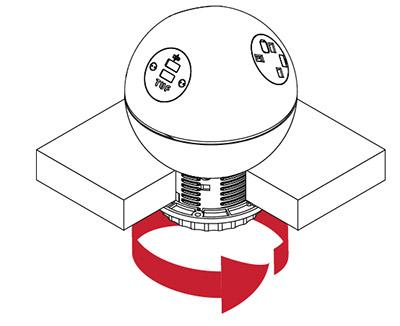 Availability / Ordering / Delivery / Returns
This product is 'made to order', so please note; it cannot be returned for exchange or refund.
Available for delivery throughout the UK, most of Europe, USA and Canada.
UK Standard delivery is 10 - 14 working days with this product via DPD.
UK Express delivery is 7 - 10 working days with this product via DPD.
European and International delivery is subject to different timescales depending on country and location in country.
Again, we must reiterate that this product cannot be exchanged or returned once ordered.
Rental
PLANET is not currently part of our rental stock.
If you would like to enquire further about similar products available for rental, please contact our rental division at Fulcrum to discuss your requirements; via our message app, email to rentals@fulcrum.uk.com, or by calling us on +44 (0)330 330 9901.
Your payment information is processed securely. We do not store credit card details nor have access to your credit card information.