---
PIP has been designed to provide convenient power and USB 'fast-charging' in its purest and simplest form - a single mains AC or USB charging socket in a wide choice of decorative bezels, with style, colour and finish option to perfectly complement your interior design theme.
---
---
Price Breaks
| Quantity Purchased | Discount |
| --- | --- |
| 25 - 49 | 5% |
| 50 - 99 | 10% |
| 100 + | 15% |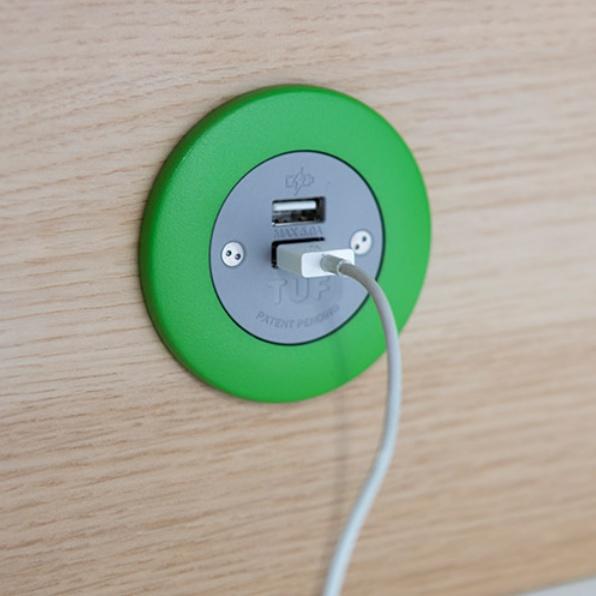 Recommend to a friend
Enter your friend's email address and a short message below and we'll send them an email about this product.
---
Please feel free to message us about this product at any time.
---
Description
Fitting into a 60mm aperture and with a depth of only 44mm, PIP satisfies a diverse number of situations. An internationally compatible circular outlet, available in eight standard colours plus black or white, with an optional steel inlay, PIP is ideal for integrating power into small spaces.
Installation couldn't be simpler. PIP can be either clipped or screwed into the panel aperture with a smart plug and play system to allow for safe and easy installation.
Designed specifically for panel mounting in furniture,  integrated fixings enable quick installation in most surfaces from 0.9mm to 30mm thick, including panels with limited rear access.
PIP is supplied as a prewired unit with hardwired power cable to national mains plug or GST18 connector, ready for installation. Two or more PIP units can be interlinked to provide combinations of AC power and USB fast charging as is needed by the user.
Features
TUF 5A USB charger options
Designed for panel mounting
Wide range of colour & finish options
Integrated fixing clips/clamps
Pre-wired to mains plug or GST18

PIP DataSheet
Installation / Fixings
Dimensions: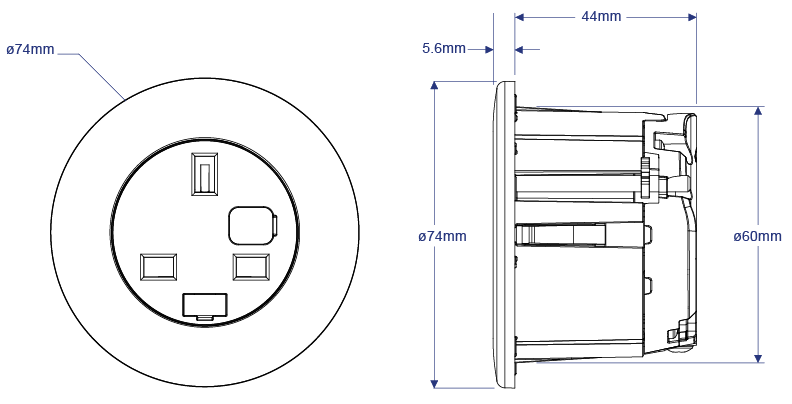 Cutout dimensions: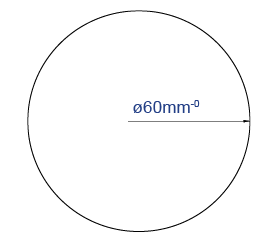 PIP can be installed into a pre-existing industry standard Ø60mm cutout, or hole can be drilled into surfaces using an appropriate hole saw. 
Maximum panel thickness: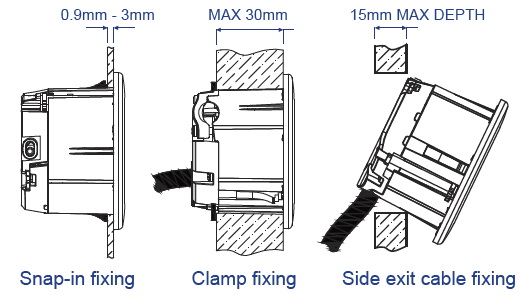 Availability / Ordering / Delivery / Returns
This product is 'made to order', so please note; it cannot be returned for exchange or refund.
Available for delivery throughout the UK, most of Europe, USA and Canada.
UK Standard delivery is 10 - 14 working days with this product via DPD.
UK Express delivery is 7 - 10 working days with this product via DPD.
European and International delivery is subject to different timescales depending on country and location in country.
Again, we must reiterate that this product cannot be exchanged or returned once ordered.
Rental
At the time of publishing, this product is currently not available for rental. Our rental division is constantly adding new products and stock to its rental inventory, so please do feel free to
chat with us
to check the latest situation.
Your payment information is processed securely. We do not store credit card details nor have access to your credit card information.