OE polarICE Desktop Socket Unit | 13A-USB-13A
---
If white is your colour then you will love polarICE. With matching design and build quality to our best selling blackICE module, polarICE offers the same power connectivity options in a striking satin white finish.
---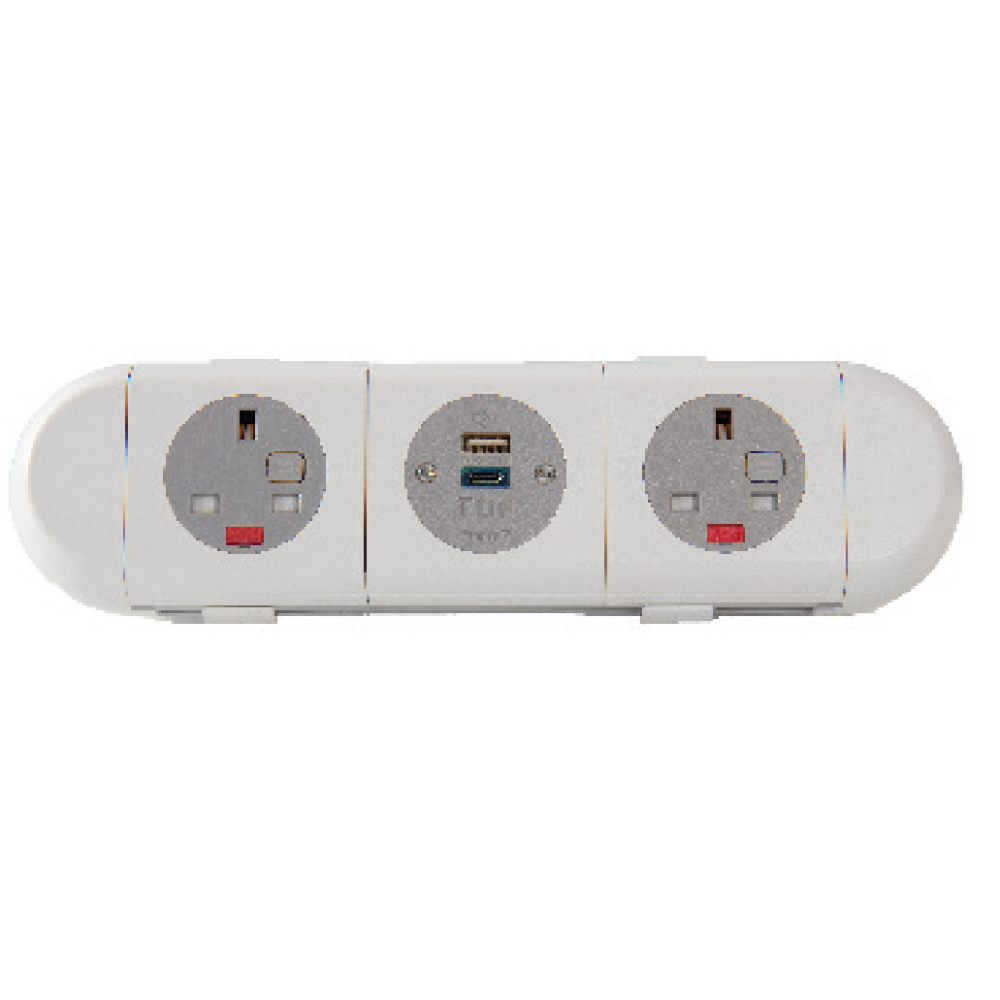 Recommend to a friend
Enter your friend's email address and a short message below and we'll send them an email about this product.
---
Please feel free to message us about this product at any time.
---
Description
Clip on moulded front and rear decorative frames and a choice of round or flat end caps, create a original and distinctive design that separates polarICE from other desk top modules.
POLARICE UNIT FINISH: White Frame, White End Caps and Grey Sockets. 
POLARICE SOCKET CONFIGURATION: 2 x UK 13A Sockets, 1 x Twin USB (A&C) 25W Charger (the only upgradeable/replaceable USB Charger on the market), 0.8M Black Cable to Wieland GST18i3 Cable Plug
STARTER LEAD: 2M Black Cable to UK 13A Plugtop.
Installation / Fixings
There are no further details for installation or fixing of this product.
Availability / Ordering / Delivery / Returns
There are no further specific availability, ordering, delivery, or returns terms applicable to this product. Standard terms apply.
Rental
At the time of publishing, this product is currently not available for rental. Our rental division is constantly adding new products and stock to its rental inventory, so please do feel free to
chat with us
to check the latest situation.
Your payment information is processed securely. We do not store credit card details nor have access to your credit card information.