OE Panda Desktop Socket Unit | Black 13A-USB-13A
---
The black PANDA Socket Unit is a compact and distinctive design with various options for configuration for power and USB charging and fixings; along with decorative socket frames and end caps. This is a standard pre-configured unit available from stock.
---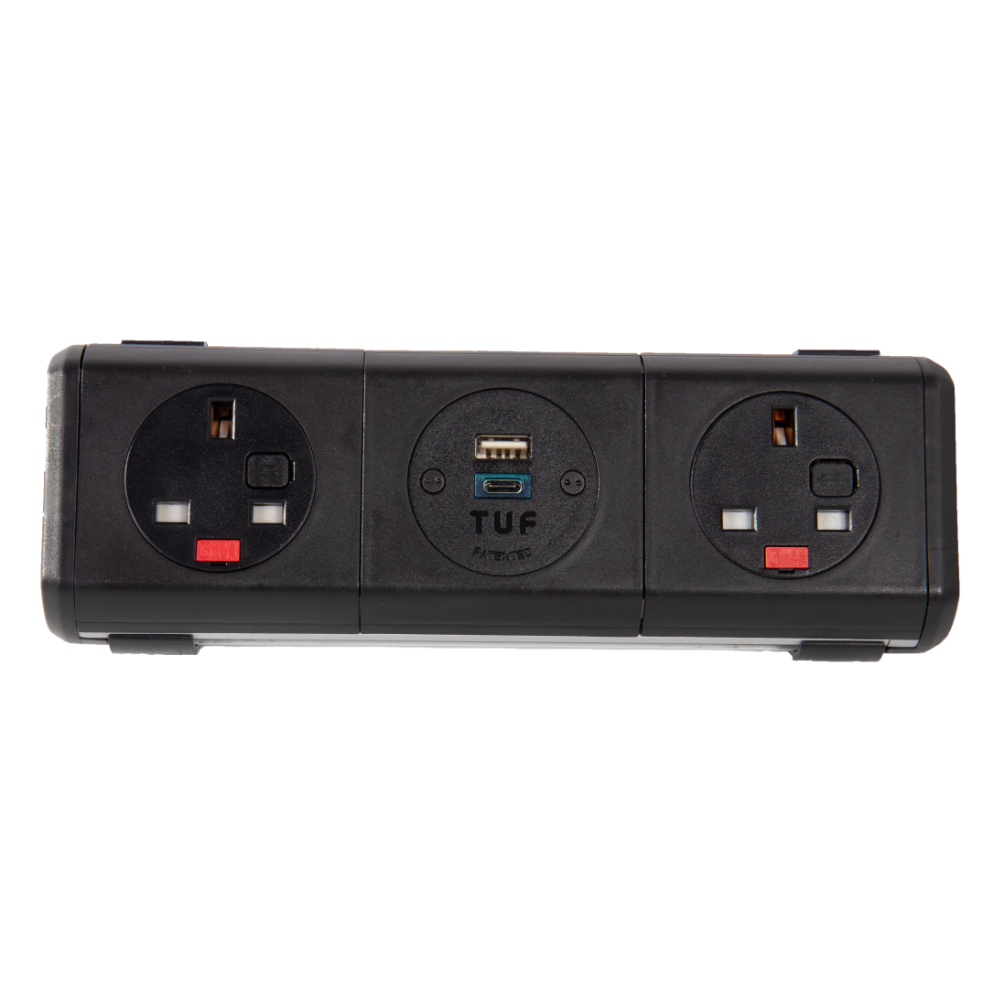 Recommend to a friend
Enter your friend's email address and a short message below and we'll send them an email about this product.
---
Please feel free to message us about this product at any time.
---
Description
PANDA reinvents the successful polarlCE concept of snap on decorative end-caps and socket frames with a distinctive and more compact design thus combining the functionality and style to suit the most demanding project requirements.
PANDA UNIT FINISH: Black Frame, Black End Caps and Black Sockets. 
PANDA SOCKET CONFIGURATION: 2 x UK 13A Sockets, 1 x Twin USB (A&C) 25W Charger (the only upgradeable/replaceable USB Charger on the market)
STARTER LEAD: 2M Black Cable to UK 13A Plugtop.
Features:
Distinctive compact design
Moulded decorative socket frames and end caps
Flexible configuration and mounting options
BS5733, UL962A certified & CE marked as applicable
Installation / Fixings
There are no further details for installation or fixing of this product.
Availability / Ordering / Delivery / Returns
There are no further specific availability, ordering, delivery, or returns terms applicable to this product. Standard terms apply.
Rental
At the time of publishing, this product is currently not available for rental. Our rental division is constantly adding new products and stock to its rental inventory, so please do feel free to
chat with us
to check the latest situation.
Your payment information is processed securely. We do not store credit card details nor have access to your credit card information.