---
EasyClamp is a minimalist yet effective modular horizontal cable management system that is a perfect companion for the OE Electrics PowerUNIT and PowerBAR
---
---
Price Breaks
| Quantity Purchased | Discount |
| --- | --- |
| 25 - 49 | 5% |
| 50 - 99 | 10% |
| 100 + | 15% |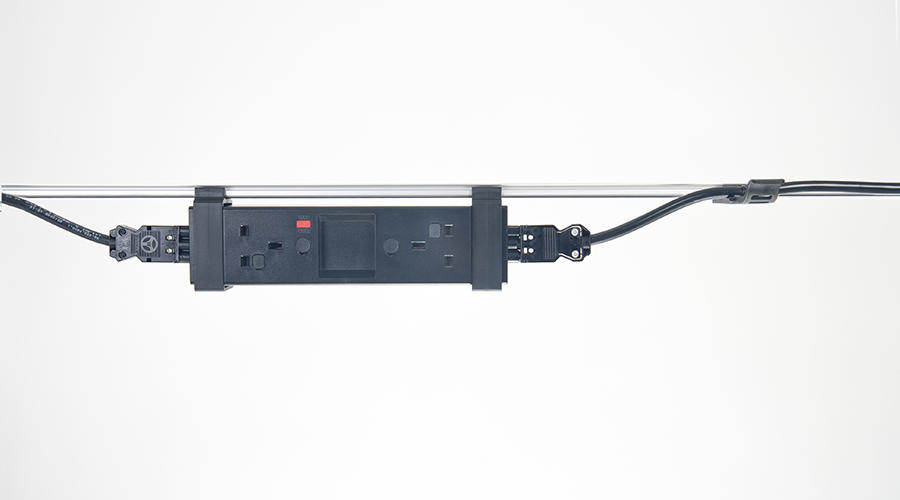 Recommend to a friend
Enter your friend's email address and a short message below and we'll send them an email about this product.
---
Please feel free to message us about this product at any time.
---
Description
The key strength of EasyClamp is in the simplicity with which it achieves effective management of power and data below the desk top. Perfect for open backed desks and small meeting tables where conventional suspended tray cable management would be visually intrusive. Easy Clamp can even be combined with our Pathfinder umbilical for a complete floor to desk top cable management solution.
The core component of Easy-Clamp is a solid aluminium mounting rail to which moulded mounting clips for power modules, IT power supplies and cables management can be securely attached by a simple locate and rotate action.
Unique mounting rail concept
Flexible modular system
Simple to install & reconfigure
Power module and cable clips
Universal "Velcro" bracket
Key Features
Aluminium Mounting rail
The core component of Easy-Clamp is a solid aluminium mounting rail to which plastic mounting clips for power modules, laptop power supplies and cables can be attached. The aluminium mounting rail is available in 400mm modular sections or as a fixed 1000mm rail.
Mounting clips
Easy Clamp mounting clips for Power modules, power/ data cables and IT accessories can be securely attached to the Easy Clamp rail by simply locating and clipping in place.
Configuration
Custom EasyClamp kits can be created from the range of modular components, or alternatively the 'EasyClamp 1000 kit' is available which contains the standard parts required for a typical under desk top installation.
Pathfinder/Cable-Snake® Integration 
Easy clamp can be combined with our Pathfinder and Cable-Snake® vertical cable management products to achieve a complete floor box to desk top cable management solution.
The Pathfinder umbilical can be integrated with the EasyClamp for floor to desktop cable routing – Using either the Pathfinder's standard fixing (left image) or by attaching the Pathfinder directly to EasyClamp (right image).
Installation / Fixings
Materials:
Rail: Anodised aluminium
End caps: Grey Polycarbonate
Connectors: Grey Polycarbonate
Mounting:
No 4 x 20 wood screws supplied
Length options
400mm (1 x 380mm rail + 2 x end caps)
790mm (2 x 380mm rails + 2 x end caps, 1 x Interconnect)
1000mm (1 x 1000mm rail)
1180mm (3 x 380mm rails + 2 x end caps, 2 x Interconnects)
570mm (4 x 380mm rails + 2 x end caps, 3 x Interconnects)
Power module compatibility
Easy Clamp rails and power clips (60° & 90°) are compatible with the following OE products:
• Powerunit • Powerbar • Powerbar 2P20 • Powerbox/Data Box • QikBox
EASY Clamp Clips Types:
Power, Cable, Universal Velcro
Materials:
Black Nylon
Mounting:
Clip onto rails (no tool needed)
Power clip Options
90° (vertical) and 60° (angled).
Cable clip capacity
4 typical power/data/AV cables
Universal Velcro clip
Suitable for mounting: • non OE power modules • IT power supplies
The EasyClamp 1000 kit comprises:
• 1.0 metre mounting rail • 3 x cable clips • 2 x 90° Powerunit/Powerbar clips • 4 x wood screws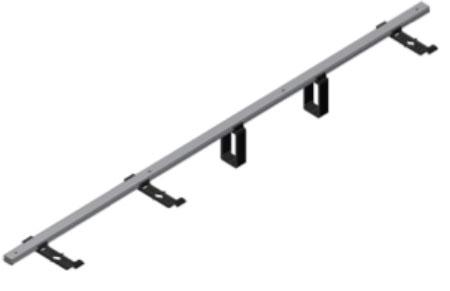 Easy Clamp Modular rail system showing end caps and connectors with fixing screws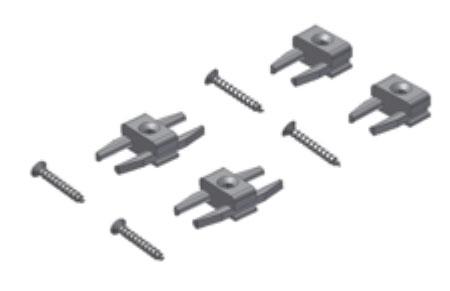 EasyClamp 400 rail with an OE POWER BAR 70 attached using 2 x 90° mounting clips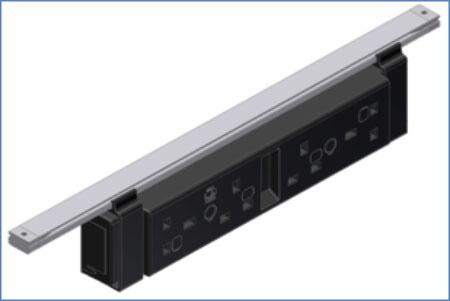 Optional "Velcro" tabs for power-block attachment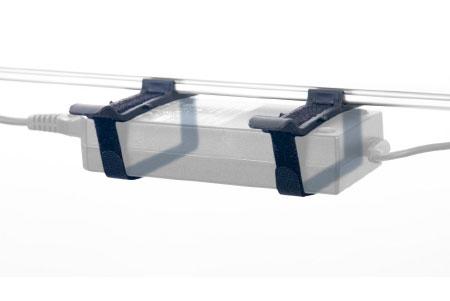 ADDITIONAL COMPONENTS:
EasyClamp 30x60 60° Powerunit/Powerbar clip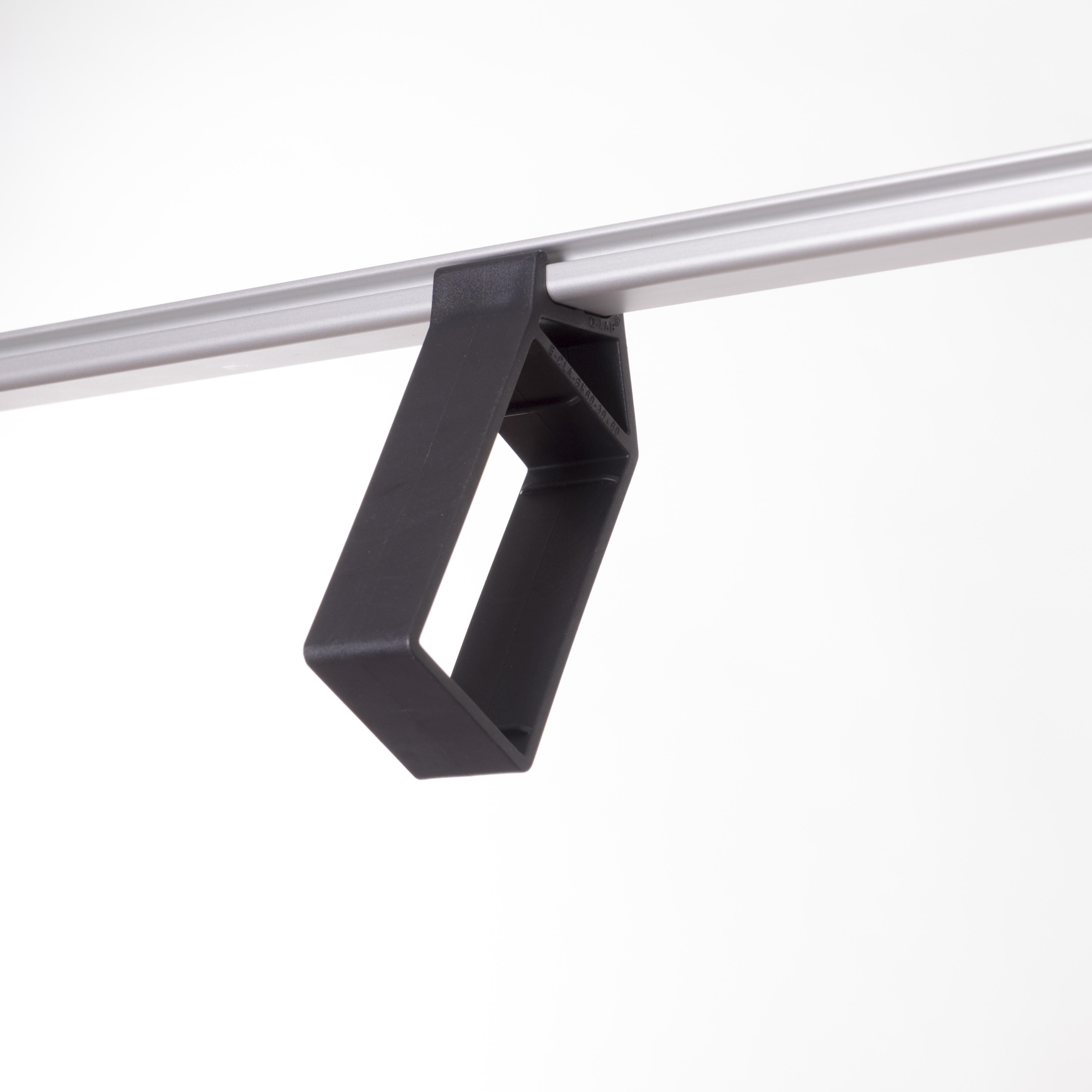 EasyClamp 44x61 90° Powerbox clip

EasyClamp 44x61 60° Powerbox clip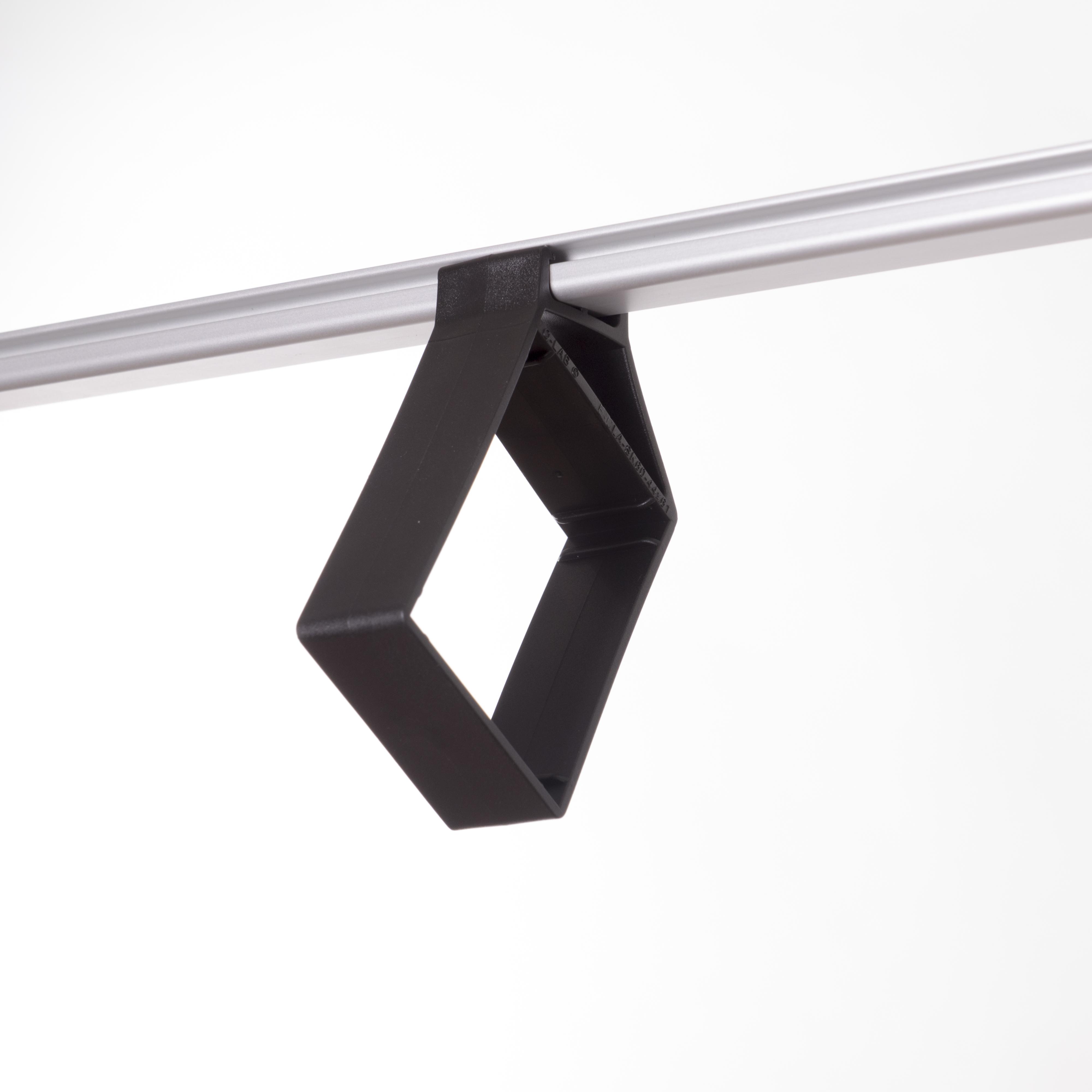 Availability / Ordering / Delivery / Returns
There are no further specific availability, ordering, delivery, or returns terms applicable to this product. Standard terms apply.
Rental
At the time of publishing, this product is currently not available for rental. Our rental division is constantly adding new products and stock to its rental inventory, so please do feel free to
chat with us
to check the latest situation.
Your payment information is processed securely. We do not store credit card details nor have access to your credit card information.