---
Below Surface QI Compatible 10W Wireless Charger
Power range 15-30mm
No cutting install
Fast charge for Samsung (10W), Apple (7.5W)
---
---
Price Breaks
| Quantity Purchased | Discount |
| --- | --- |
| 25 - 49 | 5% |
| 50 - 99 | 10% |
| 100 + | 15% |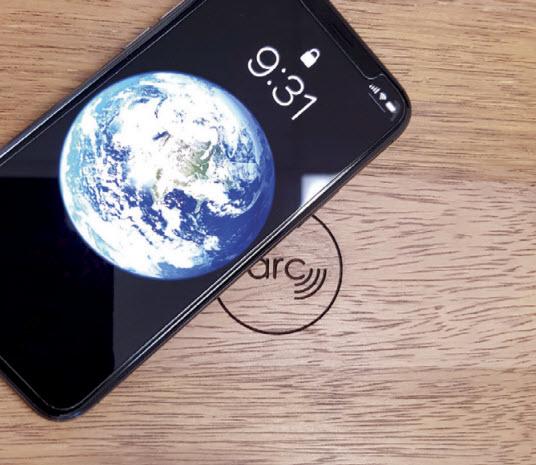 Recommend to a friend
Enter your friend's email address and a short message below and we'll send them an email about this product.
---
Please feel free to message us about this product at any time.
---
Description
Advanced Resonant Charger - Wireless Charging
NO NEED FOR UNNECESSARY CABLES – GET CHARGING WITH ARC-H
The ARC-H sub surface wireless charger offers the ultimate in charging convenience. With a charging range of 15-30mm, ARC-H can be installed without the need to cut into the underside of the surface for most standard installations.
A simple decal is all that is required to guide placement of mobiles on the surface.
ARC-H is designed for the easiest of installations, simply fix to the underside of the surface with the screws supplied. The decal is then placed on the surface using the unique magnet alignment method.
With 10W of charging power ARC-H is one of the fastest sub surface wireless chargers on the market, convenient for a quick boost or full charge when you need it most.

Arc-H DataSheet
SPECIFICATIONS
Output power:
Up to 10W
Input power:
19V/0.94A
Standby power:
0.2W
Charging Z-Distance:
15 – 30mm (coil to coil)
Desk Thickness:

No routing for surfaces up to 25mm. (thicker surfaces require under desk routing)

Certification:
IEC 60950-1 (Safety) EN62311 (Health) EN 301 489-1, EN 301 489-3 (EMC)EN 303 417 (Radio)
Available colours:
Black
In the box:

1 x ARC-H,
1 x Power Adapter with 1.5m lead, UK, US, DE/EU, AU/CH
4 x Desktop Decals (2 x large, 2 x small),
1 x Alignment Magnet,
1 x Alignment Template,
3 x Cable Clips,
1 x Installation Manual.
Dimensions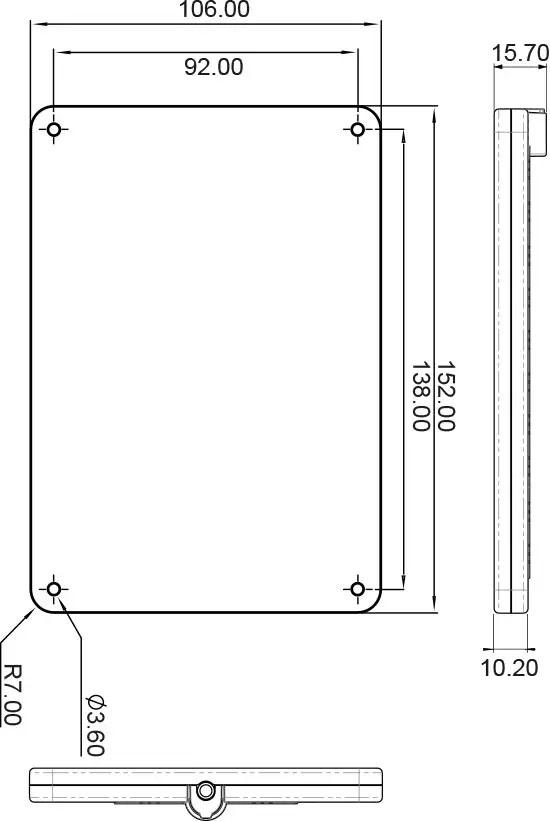 Coil to Coil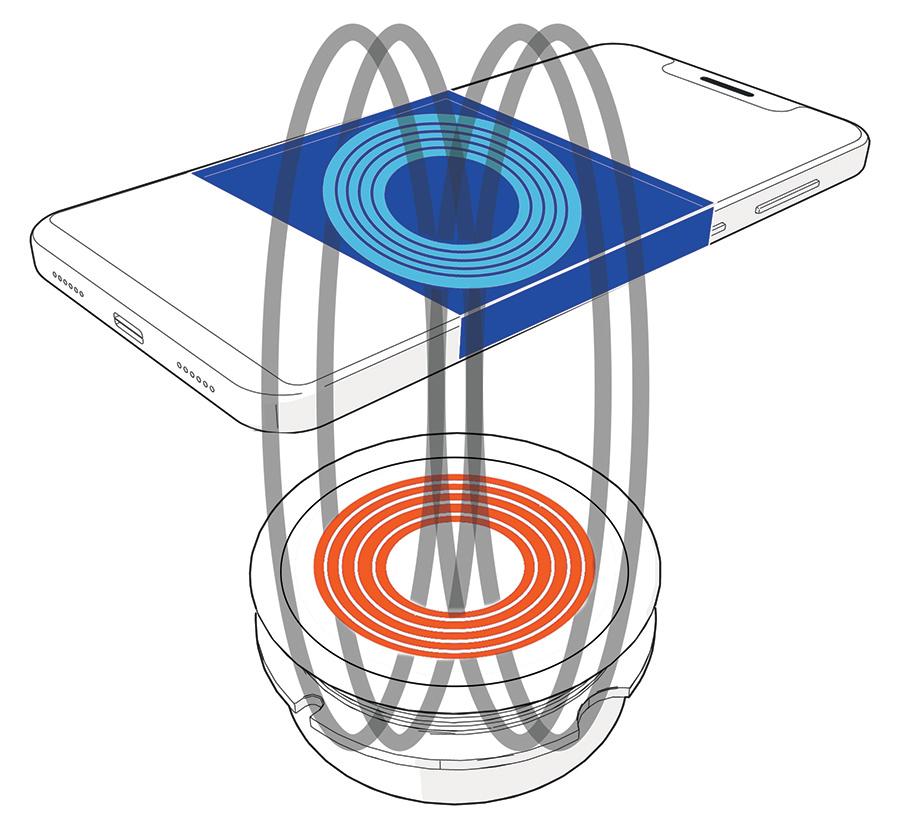 Installation / Fixings
Fitting
Due to ARC-Hs wireless range there is no need to rebate the table surface for thicknesses 13-25mm.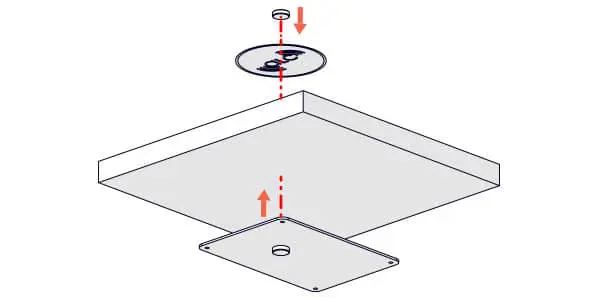 Position your wireless charging decal sticker on the desk where you would most likely charge your phone. Make sure there is no desking frame work underneath to interfere with the ARC-H charger. Place one of the provided magnets in the centre of the sticker.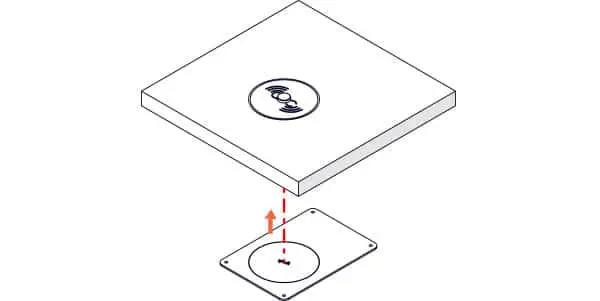 Underneath the surface, use the second magnet with the cardboard template to correctly position the template the template to mark the screw holes.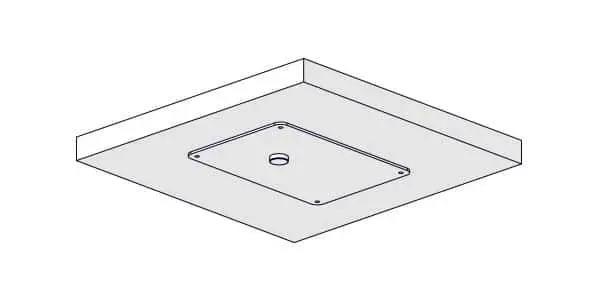 Once screw positions are marked, screw into place the ARC-H wireless charger and plug in the power supply taking care to properly cable manage any lose cables.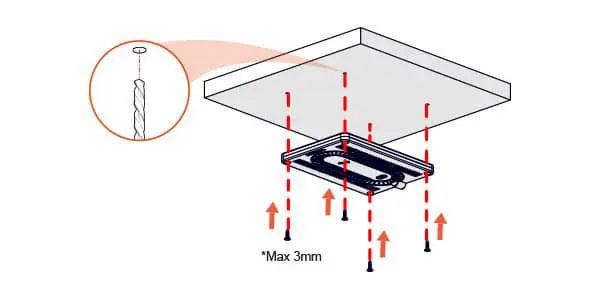 Finally remove the backing from the wireless marker and stick firmly on the surface.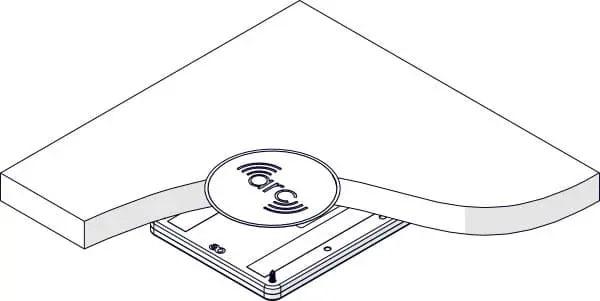 Availability / Ordering / Delivery / Returns
This product is 'made to order', so please note; it cannot be returned for exchange or refund.
Available for delivery throughout the UK, most of Europe, USA and Canada.
UK Standard delivery is 10 - 14 working days with this product via DPD.
UK Express delivery is 7 - 10 working days with this product via DPD.
European and International delivery is subject to different timescales depending on country and location in country.
Again, we must reiterate that this product cannot be exchanged or returned once ordered.
Rental
At the time of publishing, this product is currently not available for rental. Our rental division is constantly adding new products and stock to its rental inventory, so please do feel free to
chat with us
to check the latest situation.
Your payment information is processed securely. We do not store credit card details nor have access to your credit card information.